Displaying 561-570 of 688 results.
1st Year Contact List
Created : 06 Nov 2019, 10:59 AM
Archived : 06 Jan 2020, 12:00 AM
The Parents' Association have put together class contact lists for each of the 1st year classes to enable parents to contact each other. If you missed the first draft but would like to be included now, please provide the details set out below by email to hfcclasscontacts@gmail.com : Your daughter's name  Your daughter's class  Your name  Your email address  Your mobile Number PLEASE DO THIS TODAY! LISTS WILL CLOSE ON MONDAY 11th NOVEMBER. PLEASE DO NOT SEND YOUR RESPONSE TO THE SCHOOL OFFICE. In providing your details, you are agreeing for this information to be shared amongst all participating 1st year parents and the class contact lists will be emailed to you mid-October.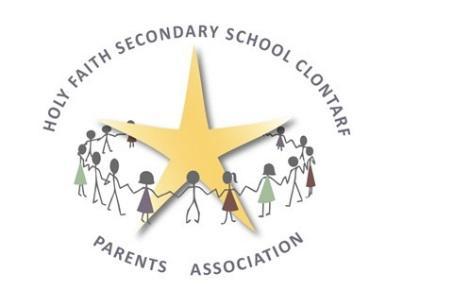 SECOND YEAR GEOGRAPHY AND HISTORY TRIP TO GLENDALOUGH WICKLOW 2019
Created : 26 Oct 2019, 8:42 AM
Archived : 01 Jan 2020, 12:00 AM
Junior Football
Created : 25 Oct 2019, 4:06 PM
Archived : 25 Dec 2019, 12:00 AM
Holy Faith Clontarf u16 football match reports Following one loss and one win for Holy Faiths u16 football team the team could now potentially secure a place in the Leinster semi finals with a win in the final match against Navan after the midterm. It's all to play for. Match 1: Holy Faith Clontarf vs Loreto Balbriggin Narrow loss for Holy Faith Clontarf junior football team against Loreto Balbriggin in first round of championship on Friday the 11th of October. Holy faith's u16 GAA team played their first group stage match against Loreto Balbriggan at home in St Annes park. The match started at 1 o clock and there were very strong winds. Loreto started very strongly and dominated possession. There was great team play by Holy Faith but after 5 minutes of play Loreto had scored 3 points in a row. Holy faith scored their first point 8 minutes in scored by Ciara o Conner, soon after Eimear Gibson scored another point aided by a great pass from her team mate. There was great defensive play by the backs who put Loreto under a lot of pressure. Holy faith who were playing against the wind and at a disadvantage scored two more points before half time however Loreto scored 3 goals and one more point leaving the score 4 points to holy faith and 4 points and 3 goals to Loreto Balbriggin. The Holy Faith girls faced a difficult challenge going into the second half. In the second half Holy Faith came out a lot stronger with a point straight away by Roisin Quigley the captain followed straight away by a point from Amy o Boyle. Another point was scored giving the girls great confidence then Ciara o Conner scored a brilliant goal aided by excellent support play from the Holy Faith girls. The Holy Faith goalie Anna Leonard saved some great goals in the second half keeping Holy Faith firmly in the game. A string of goals brought Holy Faith within one score of Loretto. The work rate shown by Holy Faith was phenomenal in the second half but unfortunately the girls were narrowly defeated by a goal. Report by Fiona McAdams and Ellen Hayes Match 2: Holy Faith Clontarf vs Colaiste Iosogain The match started with an immediate goal scored by Grace Smith for Holy Faith. The work rate in the forward line was relentless in the first 10 minutes and Colaiste Iosogain struggled to get the ball out of their half. In this time Amy o Boyle scored a point and Grace Smith secured a second goal for holy faith. Aoife O' Connell at full forward was outstanding at winning and laying off the ball, creating numerous scores. Colaiste Iosogain were feeling the pressure from the Holy Faith defence and let in yet another goal by Grace Smith. Holy Faiths hat trick in the first five minutes set the tone and standard for the rest of the match. The excellent play continued as Holy Faith scored three more points. The opposing team played well, putting up a good fight and using speed to their advantage. Excellent work rate shown by Aoibhe Maguire and Caoimhe Hoy kept Colaiste Iosogains quick forwards from causing potential damage. Holy faith kept excellent control of the ball throughout the first half. Grace Smith, a standout player from the match, scored her fourth goal at twenty minutes. Cara Crowley in goals was at the heart of the defence making some excellent saves throughout the game. The score at half time was 6-7 to 3-3. Holy faith comfortably leading but still another half to play. The second half saw holy faith taking control of the ball from the get go. Despite the best efforts from Colaiste Iosogain, Holy Faith contnued to dominated throughout. Ciara O Conner scored many impressive points and assisted goals very well. Holy Faith came out on top. The final score was 9-15 to 4-4. Report by Ellen Hayes and Fiona McAdams
35 Stars Teambuilding for 3rd year and 6th year LCVP
Created : 23 Oct 2019, 5:04 PM
Archived : 23 Dec 2019, 12:00 AM
A group of 6th year LCVP students arranged a team building day for themselves and 3rd years. There was lots of problem solving and team skills in practice solving the challenges. Well done to all who participated in a very successful day.
TY Carol Service
Created : 18 Dec 2019, 7:53 AM
Archived : 19 Dec 2019, 4:06 AM
The TY Carol Service will take place today, Wednesday, at 10.00am followed by the presentation of the Junior Cycle Profiles of Achievement. Parents welcome.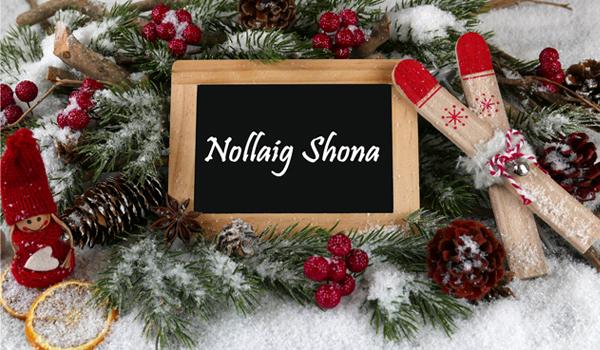 Annual St Vincent de Paul Christmas Hamper Appeal
Created : 11 Dec 2019, 12:25 PM
Archived : 18 Dec 2019, 12:00 AM
Donations to the annual St Vincent de Paul Christmas Hamper appeal will be gratefully received over the next few days. Breakfast cereals, tea, coffee, jam, sugar, tinned goods, pasta, rice, crisps, selection boxes, biscuits etc all welcome.