Displaying 661-670 of 688 results.
Baitsiléir san Oideachas Trí Mheán na Gaeilge
Created : 01 Mar 2019, 1:47 PM
Archived : 15 Mar 2019, 12:00 AM
Bhain daltaí ó bhlian a sé an-taithneamh as cuairt ón Institiúd Oideachais Marino chun eolas a chur orainn faoi Bhaitsiléir san Oideachas trí mheán na Gaeilge.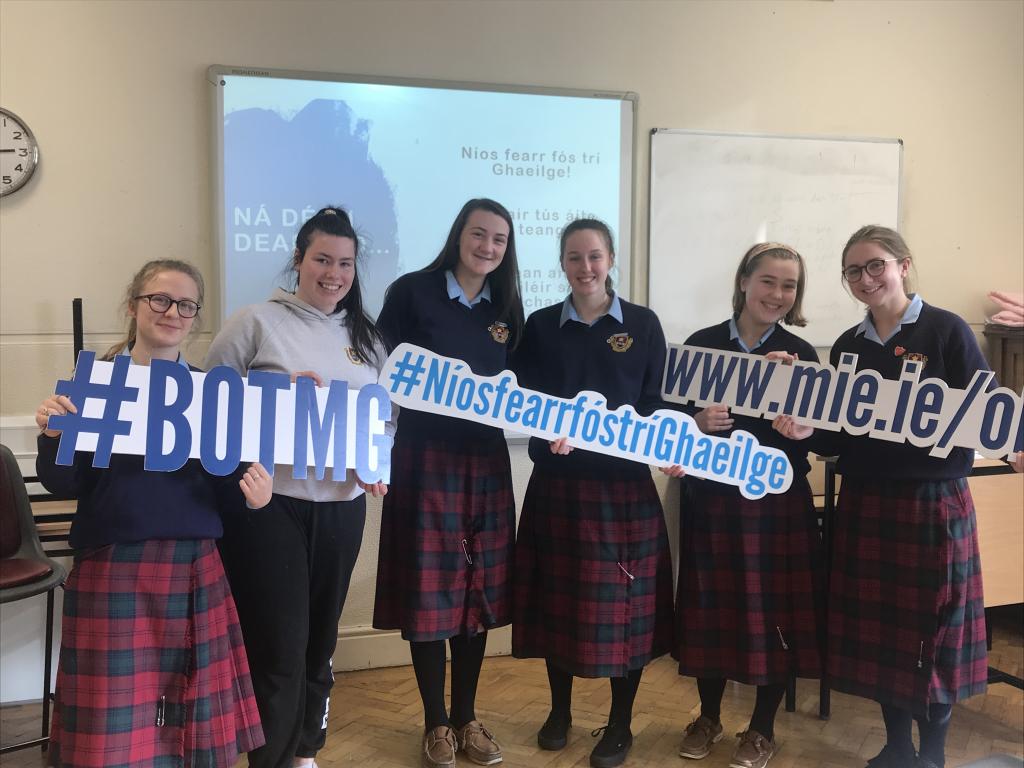 Ireland's Got Talent
Created : 08 Mar 2019, 10:29 AM
Archived : 11 Mar 2019, 12:00 AM
Good luck Kyra Whelan, a TY student in Holy Faith, Clontarf, who is performing in Ireland's Got Talent on Saturday 9th March at 7.30pm. She is part of FLY Dance company which is based in Glasnevin.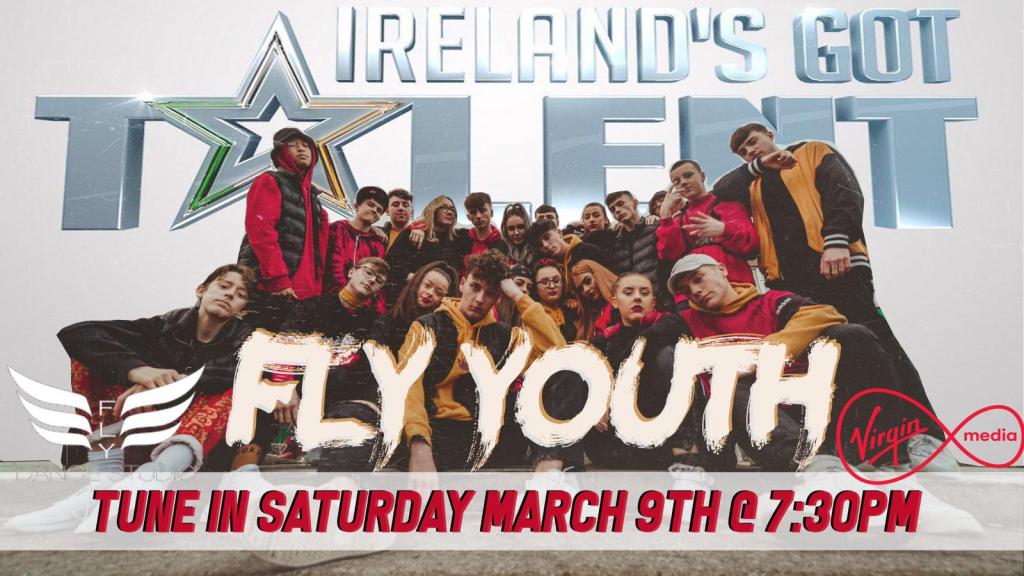 Dublin Division 3 Badminton Champions
Created : 28 Feb 2019, 6:29 PM
Archived : 08 Mar 2019, 12:00 AM
Congratulations to the 1st year badminton team on winning the Division 3 Dublin title. Third year in a row that the school has held the title. Good luck in the Leinster finals.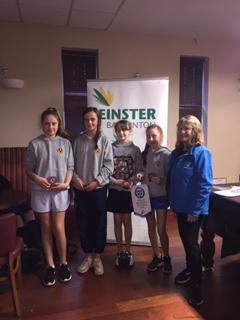 Senior Football
Created : 18 Oct 2018, 9:11 PM
Archived : 07 Mar 2019, 10:42 AM
On the sunny afternoon of the 18th of October, Holy Faith went up against Loreto Balbriggan in the first match of the season for our Senior team. Loreto won the throw in, but after a brilliant block by Ciara Rooney Holy Faith gained possession. Lizzie O' Callaghan blocked a ball creating a 45 for Loreto. Aine Quigley made a great block and Aine Walsh was pushed to the ground in a battle for the ball. Loreto got the first goal of the match. Holy Faith won a penalty and Ava Mcmahon scored. Holy Faith scored two more points and a free point was given to Loreto after a push on the back. Aine Brodie makes a great block and after a great run and point by captain Niamh there was a break in the game because of no spare match ball. Goalie Alice blocks a goal and Aine Walsh makes a great run and scores a point. Alyson Roddy intercepts a pass and weaves it with Kim and Aine. At half time the score is 4-5 to Loreto and 1-9 to HFC. When the whistle was blown for the second half Holy faith won possession in the throw in. Player Niamh Hetheron made a great run resulting in a score for Holy Faith. The team were working very well together and after a great catch by Aisling Moran which stopped a potential score for Loreto the odds seemed to be on Holy Faiths side. When mid field player number 8 for Loreto made an attempt at a goal Ellie Hynes made a magnificent block keeping Holy Faith in the game. After only ten minutes number 18 Ciara Rooney was badly injured, despite her injuries she played on and intercepted a pass from Loreto. There was a great battle on the pitch and the intensity was high as neither team wanted to lose. Alison Roddy put up a great fight for the ball which resulted in a throw up by the ref. Aine Walsh and Aine Quigley worked very well together running off eachother and passed to Maeve Walsh who scored a great goal making the match even more intense. After a point was scored by Loreto Holy Faith were determined not to lose and an amazing goal was scored by our number 15 Lily Kavanagh. After more outstanding team work from Niamh, Ellie and Aisling another goal was scored by Maeve putting Holy Faith only 2 points behind. So close to the end, player Aine Walsh smashed the ball to the back of the net putting Holy Faith in front by a point. Not long after, the final whistle blew resulting in a well deserved win for Holy Faith . The final score was 4-11 to 4-10. TY Journalists: Aoibhe Treacy & Emma Mason
TY Carol Service
Created : 22 Dec 2018, 8:42 AM
Archived : 07 Mar 2019, 10:42 AM
TY students celebrated the start of the Christmas Break with family at our Carol Service
6th Year LCVP & Physics Classes visit Google for a tour and CV workshop
Created : 20 Nov 2018, 8:53 PM
Archived : 07 Mar 2019, 10:41 AM
LCVP Talent Show
Created : 14 Nov 2018, 8:06 PM
Archived : 07 Mar 2019, 10:41 AM
This years talent show was produced by a group from the 5th year LCVP class. Profits will be donated to St Francis Hospice. Well done to all the performers and to Amber Keogh of 2nd Year who took 1st place.
Trick or Treat for Temple Street
Created : 19 Oct 2018, 4:04 PM
Archived : 07 Mar 2019, 10:41 AM
Ty students volunteering at Temple Streets annual flag day in Dublin City Centre today. .
Sculpture in Context
Created : 17 Oct 2018, 12:20 PM
Archived : 07 Mar 2019, 10:41 AM
5th year Art students visited the National Botanic Gardens today to look at the sculpture in context exhibition as part of their Art appreciation course