Displaying 511-520 of 668 results.
Gaisce Adventure Trip
Created : 22 May 2018, 5:16 PM
Archived : 22 Jul 2018, 12:00 AM
A group of our TY students are enjoying their Gaisce Adventure Trip this week along with Ms. Carroll and Ms. Cradock.
Sports Day House Winners
Created : 17 May 2018, 3:21 PM
Archived : 17 Jul 2018, 12:00 AM
Congratulations to Heuston House which was the overall winner of Sports Day 2018. Each house and student did exceptionally well and the high score of each house illustrates that. The results were: Heuston House - 435 points Baird House - 425 points Nolan House - 391 points Butler House - 377 points Taheny House - 366 points Lynch House - 314 points
TY Enterprise Fair
Created : 11 May 2018, 3:37 PM
Archived : 11 Jul 2018, 12:00 AM
Congratulations to Ms. Casey and Ms. Callinan's TY Enterprise classes for the success of the TY Enterprise Fair. Each of the mini-companies did an admirable job of researching, planning, producing and marketing their products. The standard of this year's companies was particularly high. Well done in particular to the overall winners 'Dolce & Co' and the runners up 'Unwind the Stress Ltd.'
Aaliyah & Ava Win Scifest Intel Award
Created : 03 May 2018, 5:14 PM
Archived : 03 Jul 2018, 12:00 AM
Congratulations to 2nd Year students Aaliyah Clohessy and Ava McGahon who won the Intel Award in this year's SciFest competition for the best project in the physical sciences and technology categories. The girls won the award for their 'Rewire' project for which the developed an app to facilitate students in studying more effectively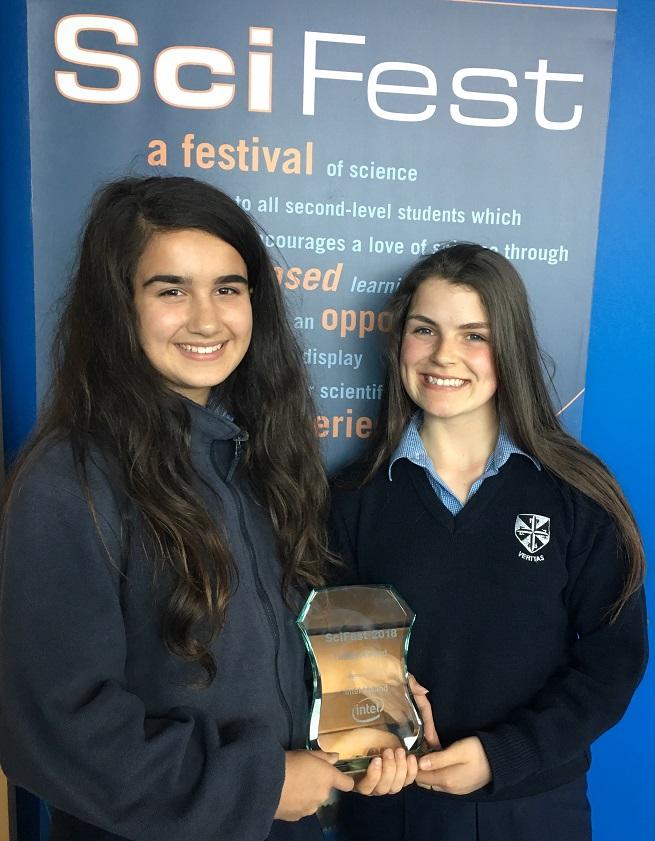 Bon Voyage TYs!
Created : 01 May 2018, 7:17 PM
Archived : 01 Jul 2018, 12:00 AM
We wish a bon voyage to our TY students who flew Krakow today. During their stay they will visit all the sights of the historic city as well as Auschwitz concentration camp.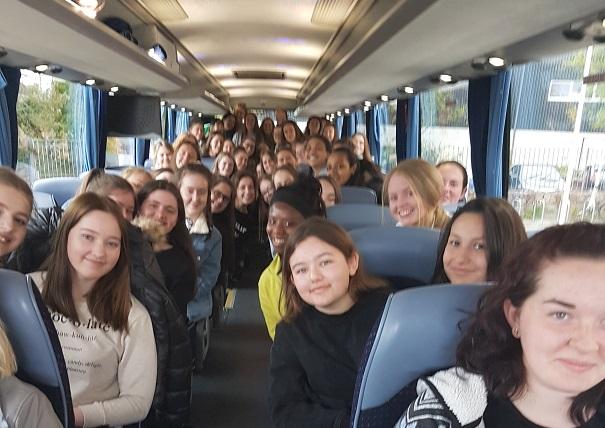 Trip to Matilda
Created : 27 Apr 2018, 2:41 PM
Archived : 29 Jun 2018, 12:00 AM
A group of Music students from across the year groups traveled to the Bord Gais Theatre in Dublin for a performance of Matilda this week.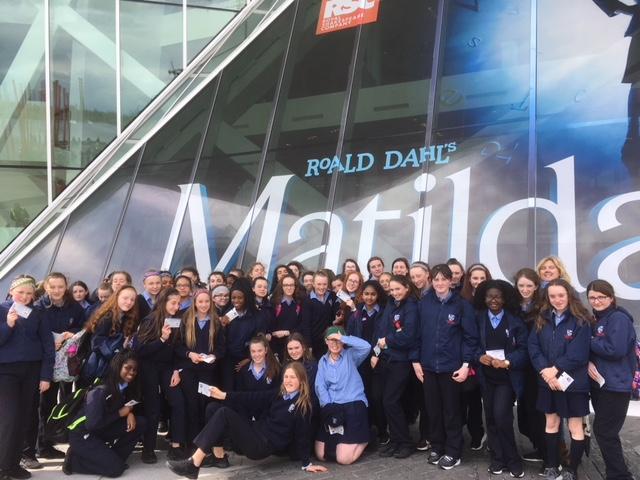 Taylor's Win Junior Maths Competition...Again!!
Created : 28 Apr 2018, 6:19 PM
Archived : 28 Jun 2018, 12:00 AM
Congratulations to 1st Year student Máire Geraghty, who won the regional final of the IMTA Junior Maths Competition.; This competition pitted the the best 1st Year Maths students from a wide range of schools in the West of Ireland. This is the second year in a row that a Taylor's student has won this competition. Pictured below is Máire with her Maths teacher, Ms. O'Donnell.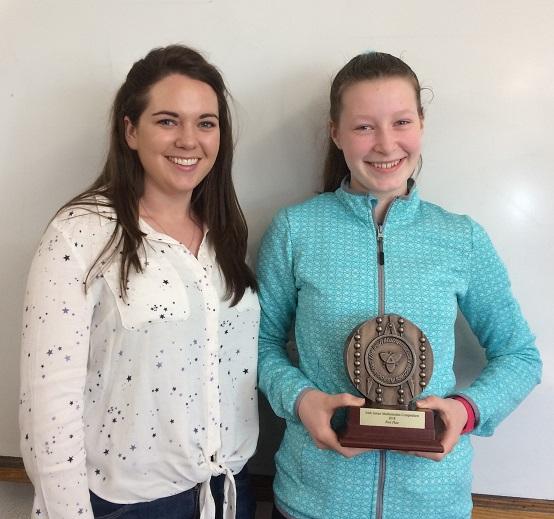 TY Student Scarlett Rodrigues Wins National Press Pass Award
Created : 27 Apr 2018, 2:53 PM
Archived : 27 Jun 2018, 12:00 AM
Huge congratulations to Scarlett Rodrigues in Class 4/1 for winning 1st Place in the National Newspapers of Ireland Press Pass Awards in Twitter House in Dublin on Thursday. Scarlett had been shortlisted for the feature article that she submitted to the competition a number of months ago. She was announced as the overall winner of the Feature Writing category at the ceremony. Scarlett's winning article, "HIV Interrupted", about a man who has lived with HIV for 25 years, will appear in the 2018/19 Press Pass Guidebook which is distributed to Transition Year English students around the country each year. Pictured below is Scarlett with her proud mum!
Success for Taylors' Swimmers
Created : 20 Apr 2018, 4:30 PM
Archived : 21 Jun 2018, 12:00 AM
Congratulations to our school swimming team who competed in the National Schools Swimming Gala on Sunday 15th April at the National Aquatic Center. This competition was organised by Swim Ireland. The girls performed really well and won silver medals in both relays, losing by only 0.06 of a second in the medley relay.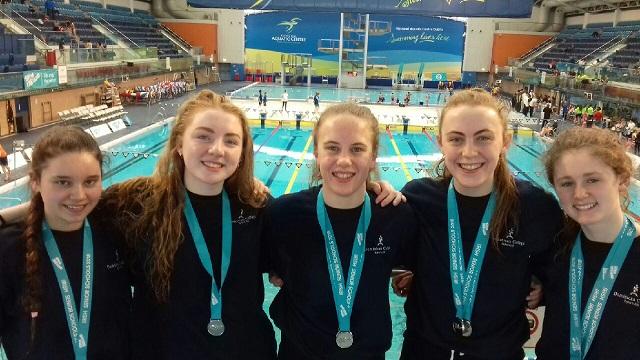 Taylors Awarded 2nd Green Glag
Created : 20 Apr 2018, 10:24 AM
Archived : 20 Jun 2018, 12:00 AM
Dominican College has been successful in achieving a 2nd Green Flag. This flag has been awarded for energy efficiency and builds on our earlier award for litter and waste recycling. This is a great achievement as few post-primary schools have been awarded two green flags. Congratulations to Bn. Mhic Aodha Bhui and everyone on the Green Schools Committee for their hard work and dedication in making Dominican College environmentally friendly.