Displaying 1-10 of 591 results.
2nd Hand Book and Uniform Sale
Created : 23 Jun 2022, 12:37 PM
Archived : 23 Aug 2022, 12:00 AM
Reminder: There will be a 2nd hand book and uniform sale in Rosary Hall tomorrow Friday 24th June from 2pm to 4pm. Please enter via the side gate to the right of the main entrance for access to the hall. Debs tickets for 6th Year students will also be on sale at this time.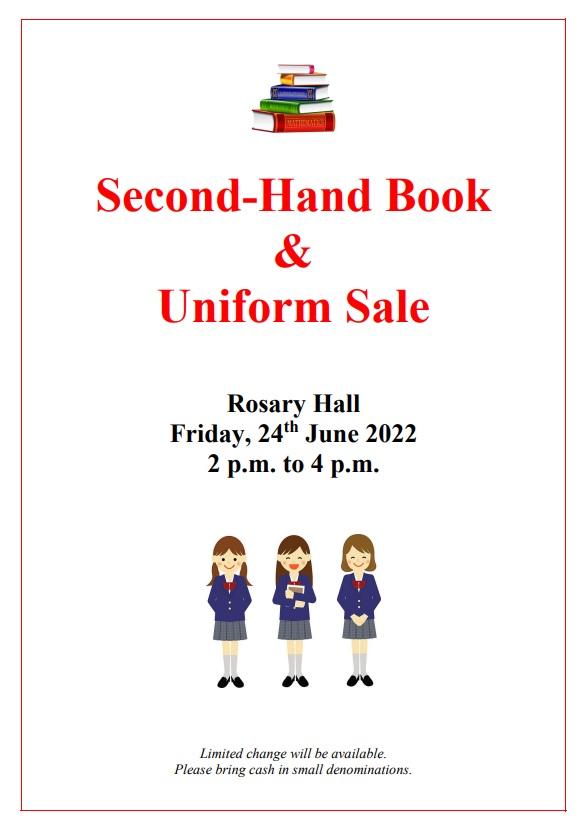 Good Luck!
Created : 07 Jun 2022, 4:31 PM
Archived : 07 Aug 2022, 12:00 AM
Tomorrow, our 6th & 3rd year students begin their exams. Everyone has been working very hard and we wish our girls all the best. We are all behind you and know that you will do your best!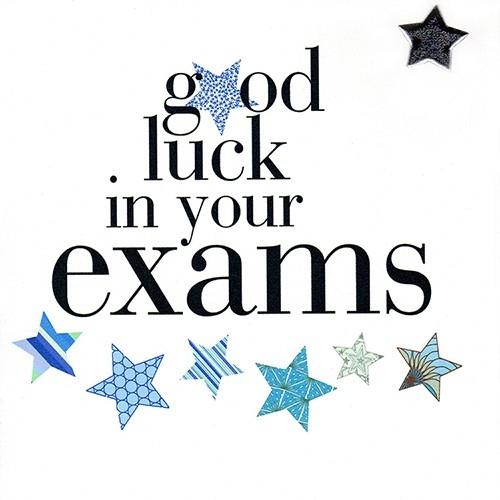 Reminder - Book Grant Applications
Created : 26 May 2022, 4:52 PM
Archived : 07 Aug 2022, 12:00 AM
Application details for the school book grant are now on the website under Education' and 'Book Lists'. The deadline for application is 6pm on Friday 10th June.
4/1 Baking Competition and Fundraiser
Created : 08 Apr 2022, 3:03 PM
Archived : 29 Jul 2022, 1:00 AM
Last week, 4/1 had a baking competition to raise money for the Rape Crisis Centre in Galway. It was very successful and they managed to raise €241. They had some guest speakers in from the center during Wednesday's YSI class where they presented the cheque to them. Well done girls and congratulations on raising well deserved funds for a worthy cause.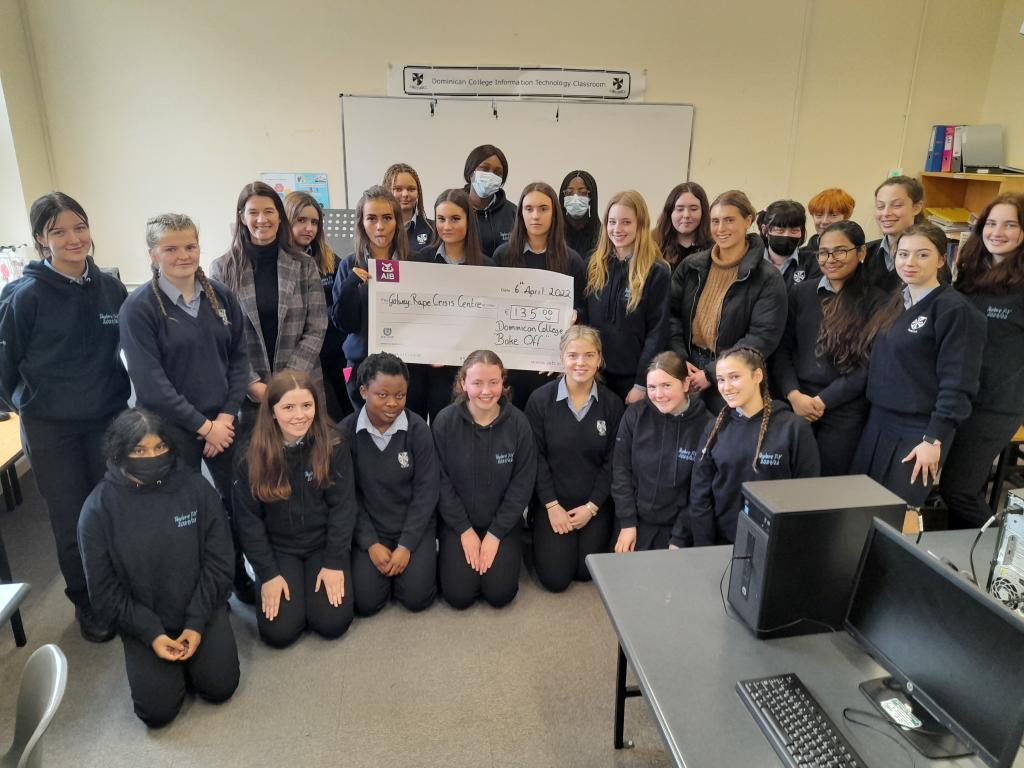 1st Year Sports Day
Created : 17 May 2022, 5:16 PM
Archived : 17 Jul 2022, 12:00 AM
Our 1st year students had a great afternoon of fun and games today. Thank you to Ms. McLoughlin, Ms. Garrett and the TY students who organised many different games and activities.
One Good School - Parent & Guardian Survey
Created : 13 May 2022, 10:38 AM
Archived : 15 Jul 2022, 12:00 AM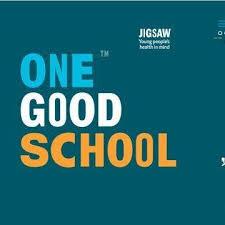 Ranya Praxmarer - National Women's Rowing Champion
Created : 13 May 2022, 8:22 AM
Archived : 14 Jul 2022, 12:00 AM
Congratulations to 6th Year student Ranya who recently competed in a rowing regatta at the National Rowing Centre, At the Skibbereen Regatta, Ranya and her teammate Isabel won the Junior 18 Women's pair race. They were also the fastest women's pair overall. Having a balance between study and keeping active is very important and Ranya shows us all that it can be done! This follows on from Ranya's success in the Irish Championships where she won gold last year. She is now trialing for the Irish team and we wish her well. #girlsinsport #stayactive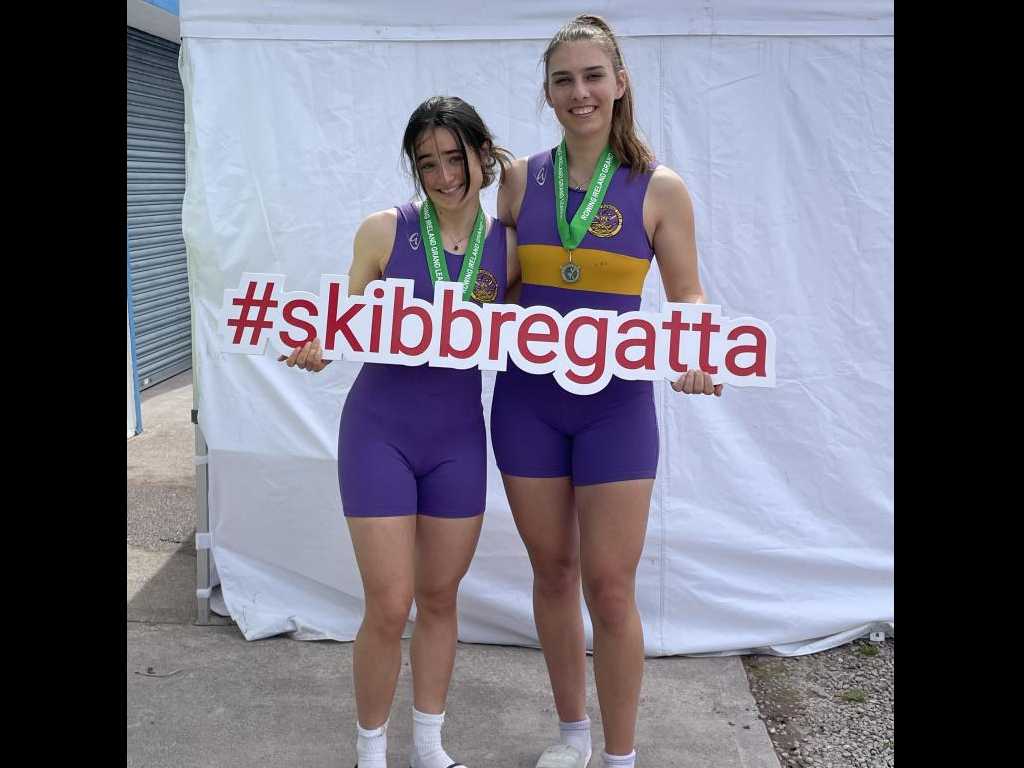 Congratulations to Ciara - #asshecycles ambassador
Created : 12 May 2022, 10:54 AM
Archived : 13 Jul 2022, 12:00 AM
2nd Year student Ciara Kelly has done us all proud by being awarded one of only three national awarded for 'Outstanding Achievement' in the #asshecycles ambassador programme. Ciara carried out interviews and many other forms of research in her project and impressed the judges with the quality of her work. Well done Ciara.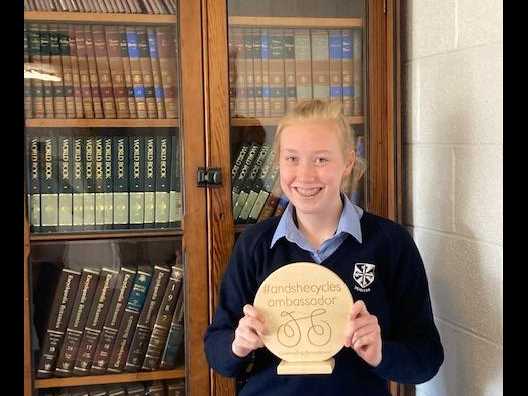 Lucy Garrett - Irish representative and medal winner - Physics Olympiad
Created : 12 May 2022, 12:00 PM
Archived : 12 Jul 2022, 12:00 AM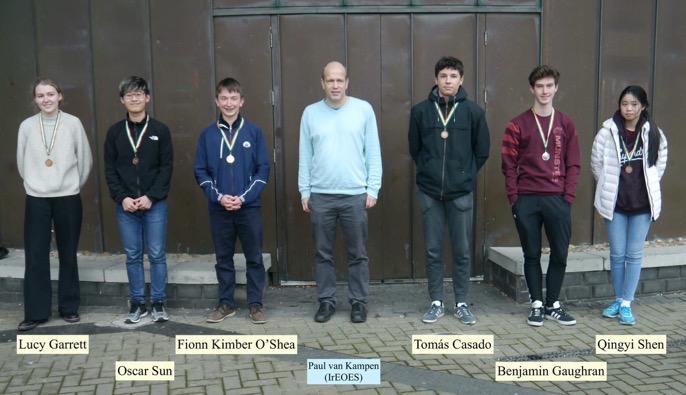 Fundraiser Update - Message from 4/3
Created : 12 May 2022, 8:21 AM
Archived : 12 Jul 2022, 12:00 AM
For YSI we chose the prevention of cruelty to dogs as our cause. After having a visit from our YSI coordinator, we decided that supporting MADRA would be the best way to achieve our goal. We came up with the idea for our fundraiser during YSI class. We remembered going to the canteen in 1st and 2nd year and decided that we should reopen the canteen for a few days. It hadn't been opened since March 2020 so the current 1st and 2nd years never had a chance to experience it. We thought of selling sandwiches or baked goods, but eventually we settled on the idea of smoothies. Even though we had limited time to plan it, everyone in the class put a lot of effort in to make it work. Thank you to everyone who donated over the three days, we (and the dogs) really appreciate it! We would also like to thank Mr. Collins, Mr. O Doherty and Karen for their help and support. Overall, our fundraiser was a great success, we raised a total of €650 for MADRA. Thank you to Dawn (and Sadie) for visiting us and providing an insight into all of the important work that is done at MADRA. A big thank you again to everyone who supported us! - TY Class 4/3