Displaying 91-100 of 1749 results.
2022 Model Council of the European Union Debate
Created : 03 Mar 2022, 9:37 PM
Archived : 03 May 2022, 12:00 AM
Transition Year
The Model Council of the European Union is an annual debate for secondary schools in Ireland. The debate is a simulation of a meeting of the Council of the European Union. Each of the 27 Member States of the European Union is represented by one secondary school. This morning TY students Caoimhe Norris and Angel Walsh represented Romania in a very lively and topical debate on how responsibility for migration can be shared more fairly in the EU. The students along with their mentor Ms McGann made a great effort to prepare for today. The students had two zoom calls with Dr. Ioana Raiciu Diplomatic Counsellor with The Embassy of Romania to Ireland to get the most update information on Romania's migration policy. We are very proud that Caoimhe and Angel got an honourable mention from the judging panel. This debate provided the opportunity for Caoimhe and Angel to develop important leadership skills such as public speaking, teamwork, communication and being able to argue a point of view in a positive, calm and logical manner. They had to consider different perspectives and ideas from the other countries and react fast. Watch this space definitely future leaders or a career in politics in the making. Well done Caoimhe and Angel for representing our school in this prestigious National event. Full details of the event – including the list of participating schools, names of the judges and chairperson – are available on website: Virtual Model Council of the European Union Debate for secondary schools (europa.eu). You can also watch back the event. Enjoy!!!
1st Year Hockey
Created : 03 Mar 2022, 4:11 PM
Archived : 03 May 2022, 12:00 AM
Friary 1 St. Aloysius 1 A game that deserved more goals as both teams created numerous chances but both our keeper Lily & the opposition keeper were in great form. Aimee grabbed the goal that keeps us undefeated in the league, thanks to @StAlsCarrig for a cracking game️
A career in the Navy
Created : 02 Mar 2022, 5:28 PM
Archived : 30 Apr 2022, 12:00 AM
Guidance
6th year students had a fantastic talk today by the Irish Naval Services. Many thanks to Leah Scott and Kara Foley for an outstanding presentation regarding all the various types of careers available at sea. Coming up next. A career in aviation. Pilot/ engineer. Etc.. stay tuned!
FAO Parents / Guardians of 3rd Years
Created : 02 Mar 2022, 4:35 PM
Archived : 30 Apr 2022, 12:00 AM
News
Important notice in relation to JC All 3rd year students were given an E8A form which has the details of the examination subjects that they will be sitting for their JC Examinations in June 2022. Please go through this form with your son/daughter. If your son/daughter did not receive the form please ask them to call to the office as soon as possible.
Ash Wednesday
Created : 02 Mar 2022, 2:02 PM
Archived : 30 Apr 2022, 12:00 AM
Transition Year
All TY students were invited to St Monica's Chapel today at 11.55. Students along with their teachers had an opportunity to reflect. Fr Gerry OSA spoke about The Three Pillars of Lent – Almsgiving, Prayer and Fasting. There was a peaceful atmosphere in the church where we were able to relax and unwind from the busyness of life. Ashes were blessed and distributed.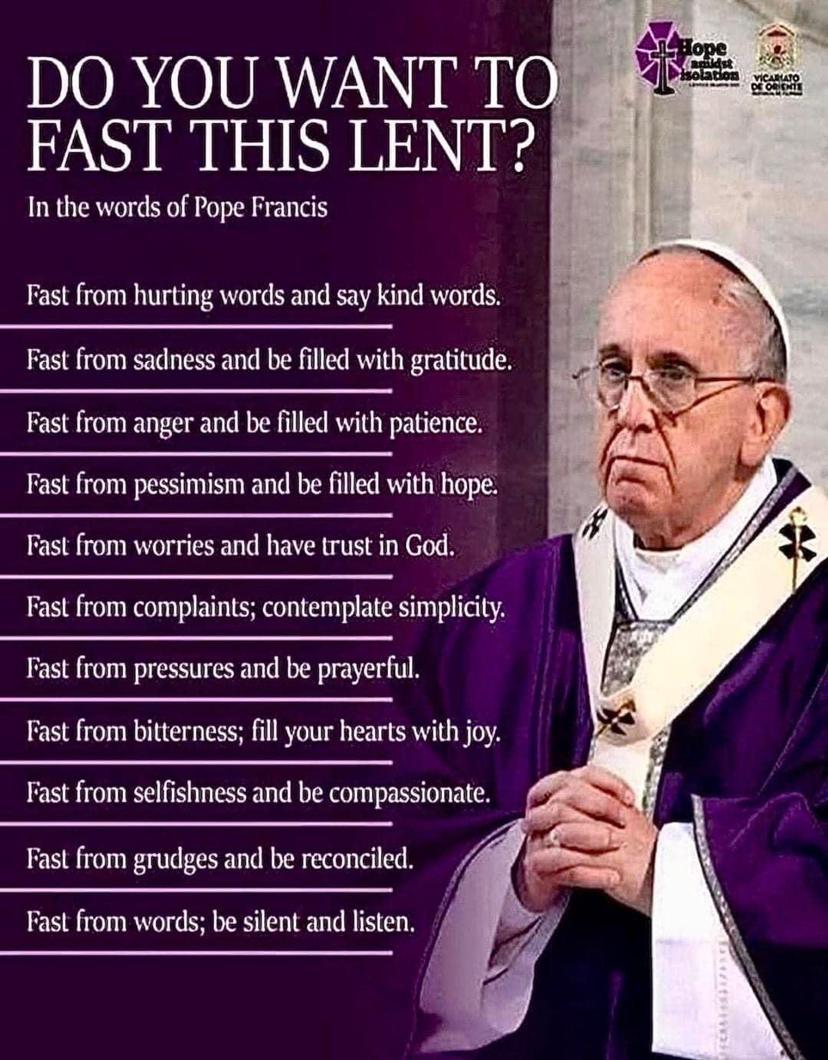 Junior Hockey
Created : 02 Mar 2022, 1:44 PM
Archived : 30 Apr 2022, 12:00 AM
Friary 2 - 1 Ursuline Blackrock. A blistering start in the first quarter, saw the Friary girls race into a 2-0 lead with goals from Siún Kiely and Mamie Kenneally. A lapse of concentration at the beginning of the 2nd quarter saw Ursuline get back into the game at 2-1. Captain Hannah Dowling lead by example and ensured we upped our tempo again, creating more chances that we just couldn't finish. It made for a very competitive final quarter. Standout performances from our backline of Sara and Aoibhín Donnelly, Isabelle McCann, and player of the game Olivia Flynn. ️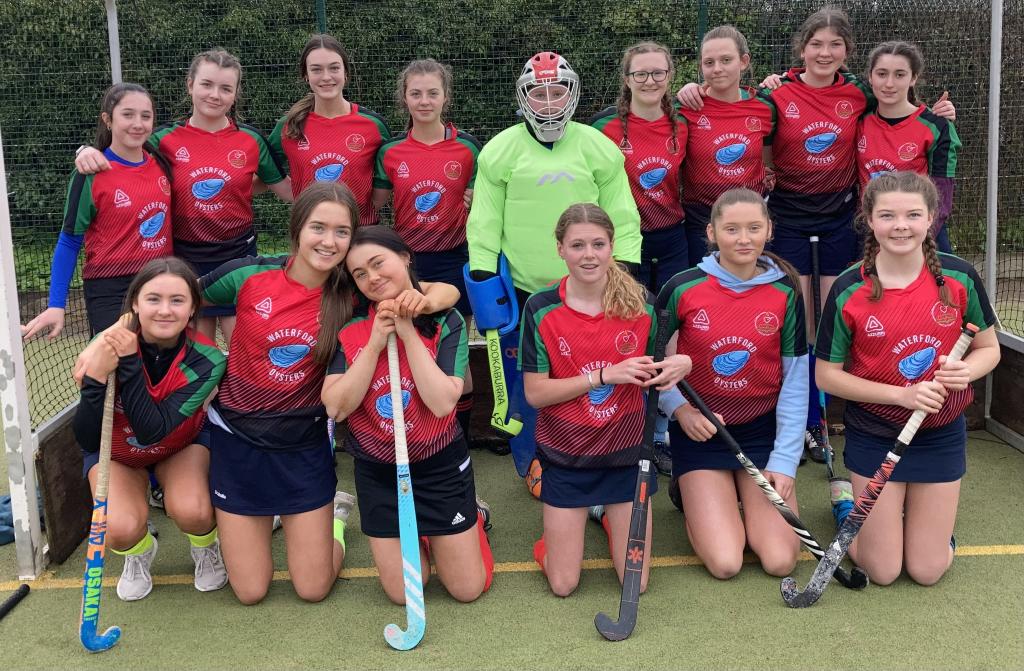 BOI School Bank
Created : 02 Mar 2022, 1:42 PM
Archived : 30 Apr 2022, 12:00 AM
Four TY students had a busy morning, training for this year's school bank. The training was held via zoom with Peter Cooney Youth & Enterprise Advisor with Bank of Ireland. The team include Emily Fahey, Rory O Brien, Éabha Higgins, Caoimhe Norris and Business teacher Rosaleen Curran. Missing from the photo is Clara Ferguson.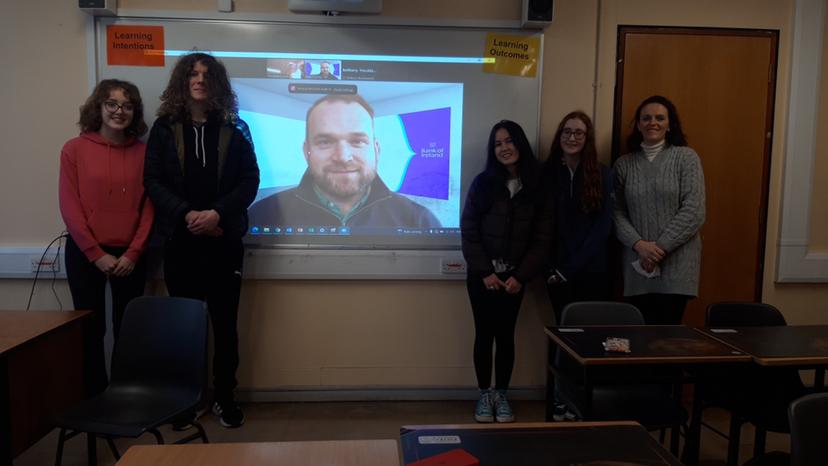 6th years Irish navy speaker tomorrow at 9am
Created : 01 Mar 2022, 6:58 PM
Archived : 30 Apr 2022, 12:00 AM
There will be a speaker from the Irish Navy tomorrow for 6th years at 9am tomorrow morning in person in school in Ms McGraths room.
TY Craft Module
Created : 01 Mar 2022, 9:17 PM
Archived : 29 Apr 2022, 12:00 AM
Transition Year
Students thoroughly enjoyed making these beautiful handmade and hand-stitched Valentine's offerings during Ms O Kennedy's craft module. A handmade gift lets someone feel extra special because rather than giving a shop-bought present, you chose to put your time into creating something.