Displaying 1-10 of 373 results.
ISTA National Senior Science Quiz
Created : 05 Dec 2022, 4:02 PM
Archived : 05 Feb 2023, 12:00 AM
Well done to Jonathan O'Shaughnessy, Jack O'Regan and Matthew Buckley who represented CBC at the final of the ISTA National Senior Science Quiz 2022 which took place in Trinity College Dublin on Saturday 3rd December.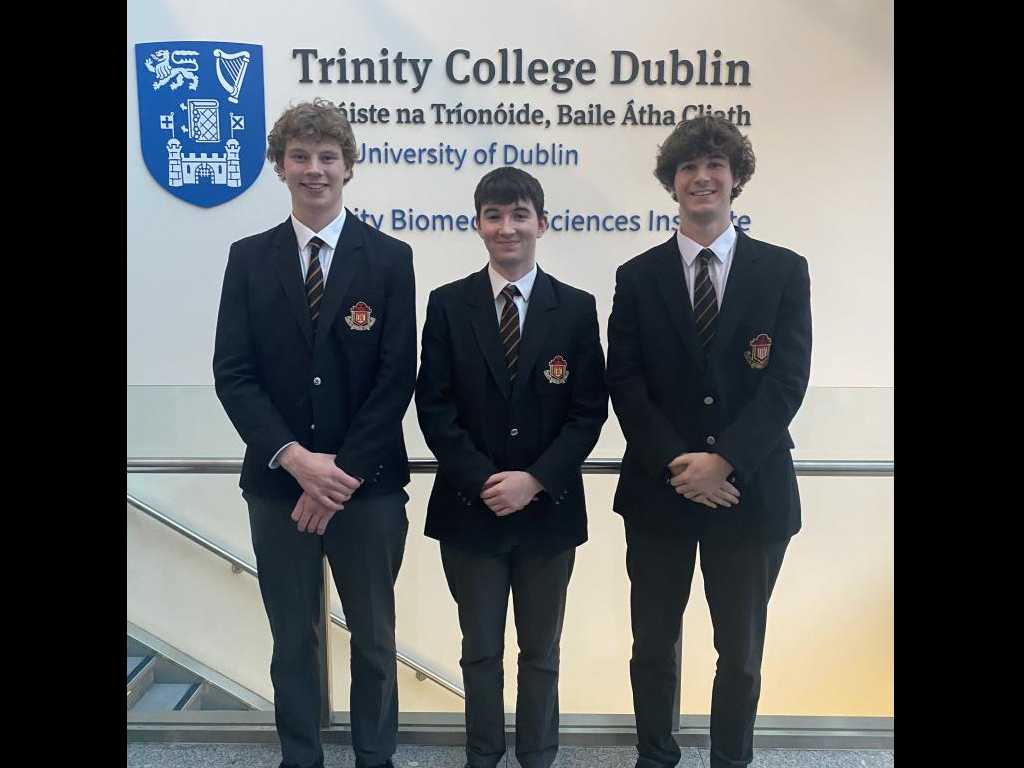 Annual Awards Ceremony
Created : 05 Dec 2022, 9:13 AM
Archived : 05 Feb 2023, 12:00 AM
Annual Awards Ceremony 29 November 2022. Included are the guest of honour, Mr Kenny Hyland, Mr Colum Kelly, President CBC PPU and Dr Larrie Martin, Chairman of the Board of Management.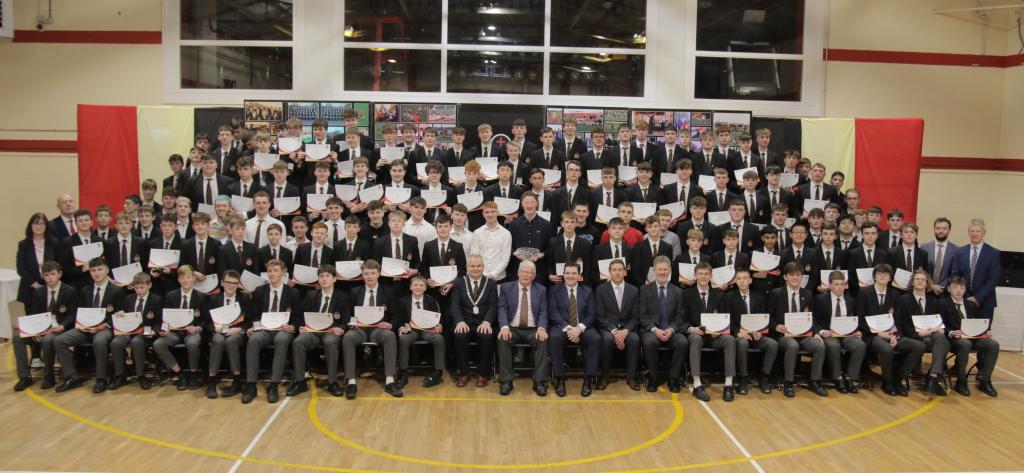 Science Week
Created : 01 Dec 2022, 11:53 AM
Archived : 31 Jan 2023, 12:00 AM
Well done to everyone who took part in science week in the college. Congratulations to sixth year students Matthew Buckley, Jonathan O'Shaughnessy and Jack O' Regan on finishing fourth place out of thirty four teams at the ISTA Senior Science quiz which took place in UCC as part of National Science week. The team are now through to the national final which will take place in Trinity College Dublin on Saturday 3rd December. National Science Week "exploded" in CBC with a Chemistry Magic Show in the hall for all First Year Students on Friday 18th of November. "The Air We Breathe" conducted by Mr. David O' Connell and Ms. Marie Delaney and assisted by some first year students featured demonstration experiments covering common gases such as oxygen, hydrogen and carbon dioxide which got a great "reaction" from the audience. On Saturday 15 First Year and Second Year Students took part in a Lego Robotics First Lego League workshop in the Engineering Building of UCC. 4 hours of Lego, programming and project week with Learnit engineers and experts for their upcoming competition on the 28th of January in UCC. The first year poster competition winners received their prizes today from Mr David O' Connell. L to R: Charlie Kaar, Isaac Banks, James Williams, Andrew Daly (all 1A27) Ronnie Og Hennessy (1A28)
Junior Cycle Results 2022
Created : 24 Nov 2022, 10:31 AM
Archived : 24 Jan 2023, 12:00 AM
Congratulations to our Junior Cycle Class of 2022 on their excellent results yesterday. The results are a fitting acknowledgement of the hard work and dedication shown by students and their teachers, particularly given the challenges of the past two years and the significant delay in the issuing of this year's results. We are proud of our students' achievements and look forward to supporting them as they progress in Senior Cycle.
TY Presentation
Created : 16 Nov 2022, 12:58 PM
Archived : 16 Jan 2023, 12:00 AM
Mr Eric Donovan, European Boxing Super Featherweight Champion, gave a presentation to all TY students on resilience and personal growth. Pictured, Lucas Kennedy who wrote an article on Eric's Presentation to the Ty students last year.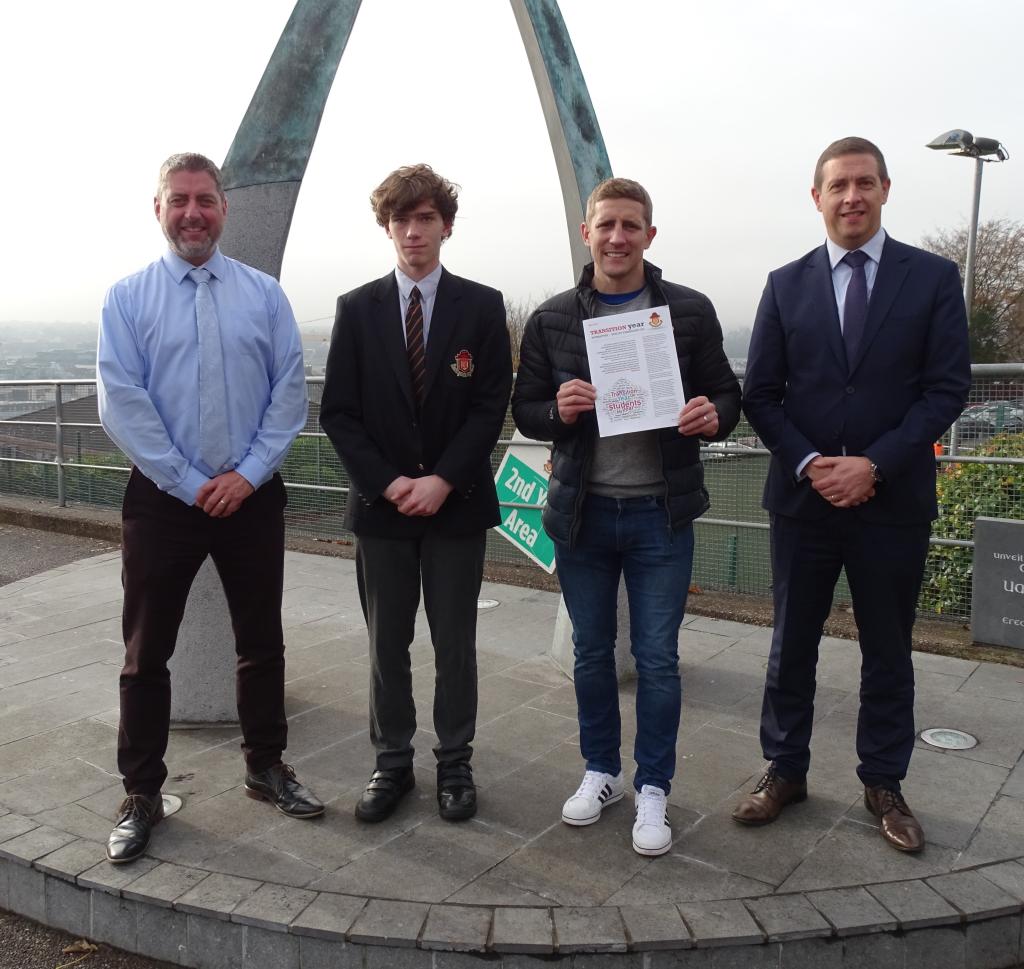 Cork Debating Competition Winners
Created : 27 Oct 2022, 3:50 PM
Archived : 27 Dec 2022, 12:00 AM
Congratulations to the three CBC teams that placed in the final of this year's Cork Debating October League. The team consisting of Charlie Crosbie and Frederick Dietze were named Best Team. Frederick Dietze also won the award for Best Individual Speaker.
Career Presentation from MC2 Accountants
Created : 25 Oct 2022, 11:26 AM
Archived : 25 Dec 2022, 12:00 AM
James Loughrey from MC2 Accountants, sponsors of our Harty Cup Hurling team, who gave a presentation on careers in accountancy to our Senior Cycle students.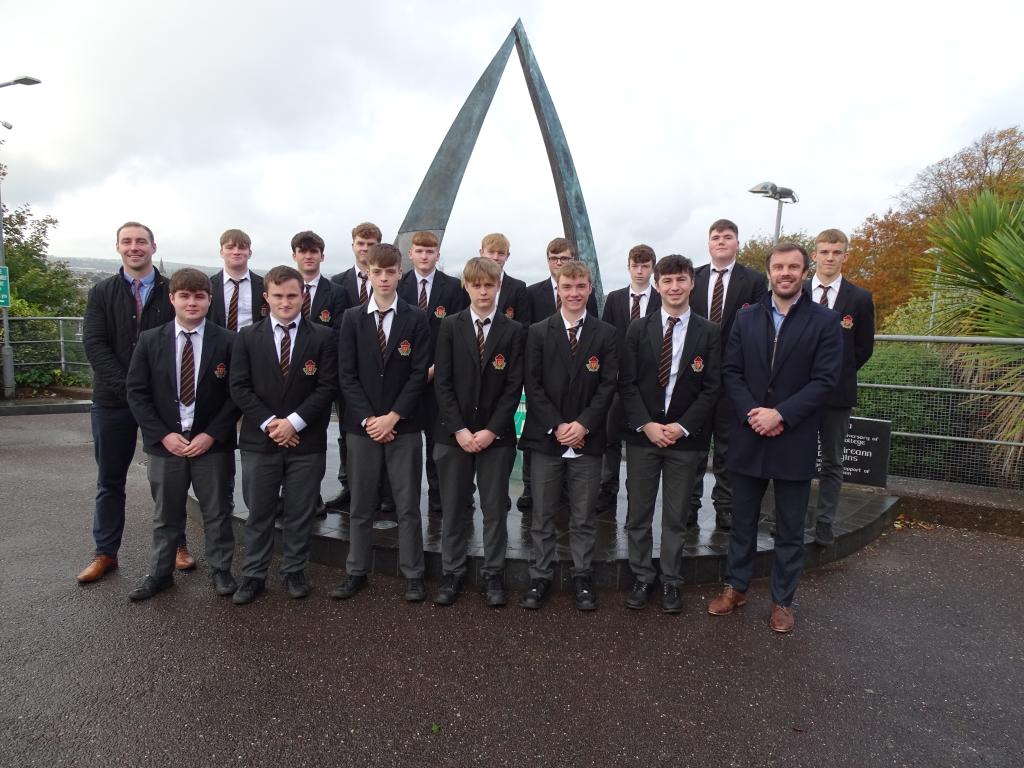 Junior Golf
Created : 11 Oct 2022, 4:25 PM
Archived : 11 Dec 2022, 12:00 AM
Wishing our Junior Golf Squad the very best of luck in Thursday's Munster Final in Castlemartyr Golf Club.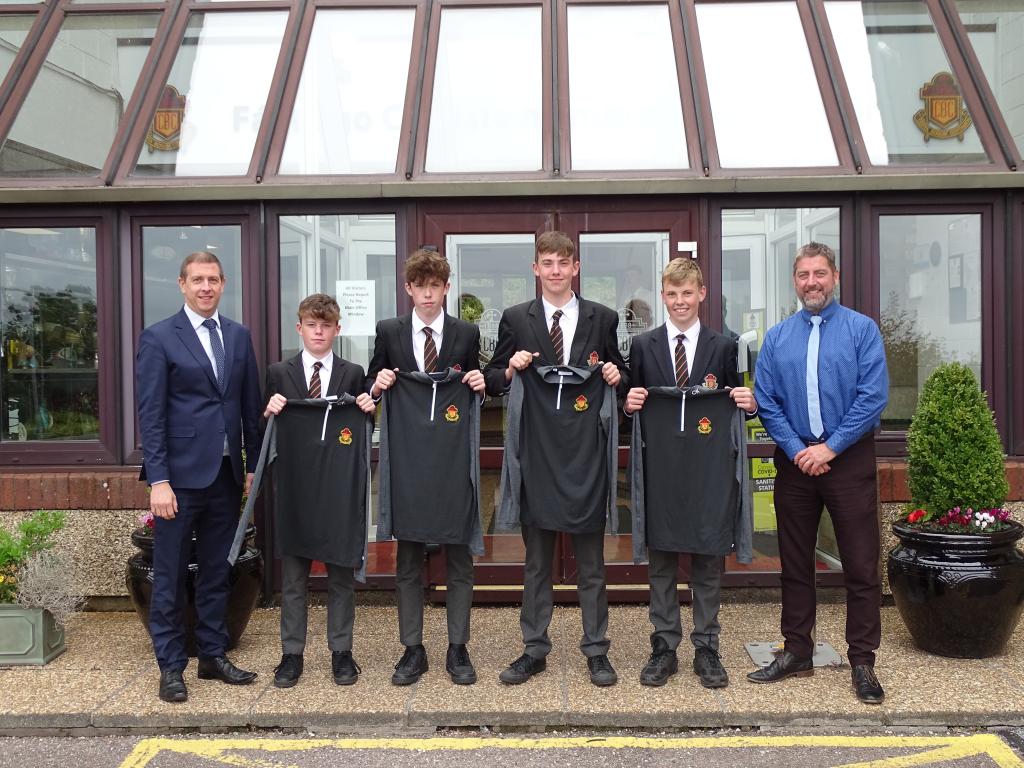 Finance Award
Created : 04 Oct 2022, 11:06 AM
Archived : 04 Dec 2022, 12:00 AM
Congratulations to Senan Skalkos, Sixth Year, who has won an award for Introduction to Investment from the Chartered Institute for Securities and Investment. Senan's award recognises excellence in the Institute's exams which he sat last year. Senan will receive his award at a ceremony at the Irish Stock Exchange in Dublin in November.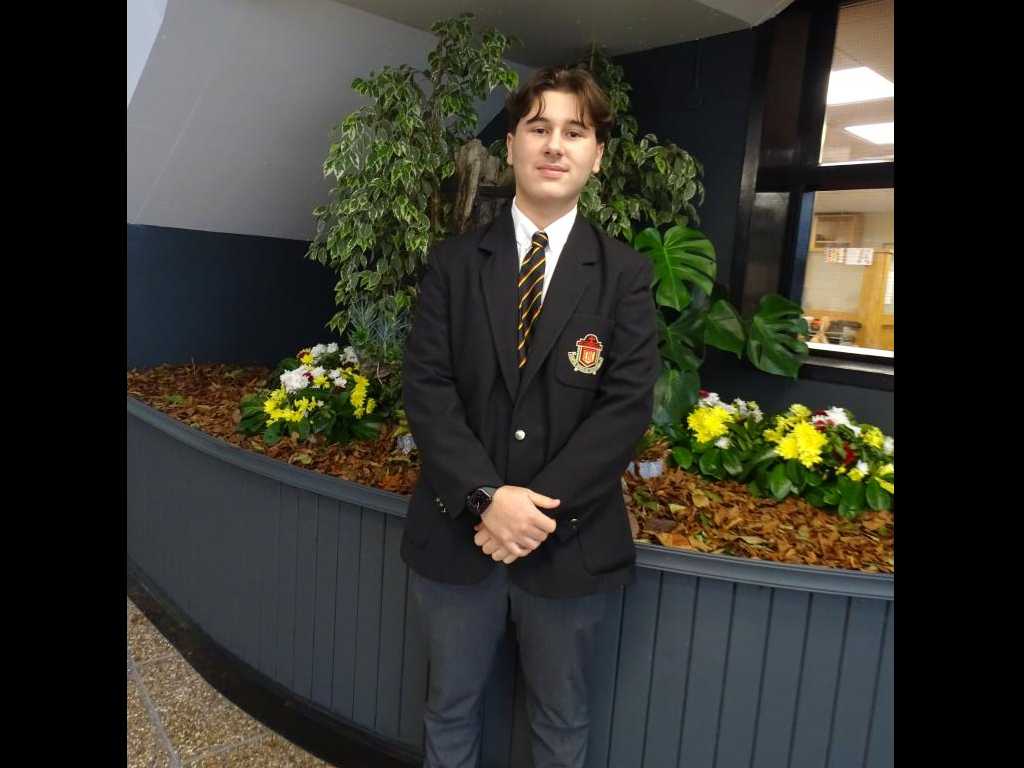 Naughton Scholarship
Created : 04 Oct 2022, 11:03 AM
Archived : 04 Dec 2022, 12:00 AM
Congratulations to Fearghal Desmond from the class of 22 who has been awarded a prestigious Naughton Scholarship. The Scholarship programme recognises a number of exceptional students who intend to study engineering, science and technology undergraduate degree programmes.